Looking for landscape supplies? At Landscape Construction Centre Inc off Blue Mountain St. in Coquitlam, we sell paving stones, natural stones, rundle rock, patio slabs and more. We also have bulk materials and landscape accessories such as joint sand and cleaners and sealers. Landscape Centre works together with several different suppliers to offer the best Retaining Wall System solution. We carry everything you need for your wall system, including borders and edging, Garden walls and structural walls as well as any accessory that goes with them. Also a lot more from water features and fountains to patio furniture and BBQ's.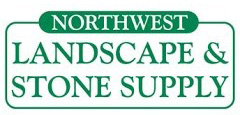 They have been supplying natural stone and hard goods to the landscape and masonry industry for more than 35 years… Our signature products include both natural and custom-cut, hand-selected and honed basalt, which we quarry from the Squamish-Whistler corridor. The basalt you see in our South Burnaby yard, and our Squamish Saw Shop and Boulder Patch, has become the hallmark of British Columbia's "West Coast Style". To provide you with the most complete selection possible, we also import remarkable stone, cobbles, natural stone pavers, pottery, and statuary, which we hand-select from oversea and North American sources.
Meadows Landscape Supply Ltd. has been serving the Lower Mainland market since 1993. We specialize in supply and delivery of Bulk Organic Topsoil, Bark Mulch and Aggregate Materials. In addition we also supply full line of Paving Stones, Retaining Walls, Concrete Slabs, to our retail and contractor based clientele. Our friendly and professional staff is here to answer any questions you may have about our company or our services.
We love the options that planters provide. Transforming outdoor and indoor spaces through the versatility and beauty of planters is our passion. Bringing life and vibrancy to concrete jungles, making tranquil breathing spaces, growing edibles and flowers, or creating stunning entertaining spaces is what it's all about. Seeing a serious shortage of lightweight, contemporary styled planters, we set out on a mission to develop a line of high quality, stylish planters that are winter proof. Forging relationships with integrity driven individuals and manufacturers, we are in constant contact with our manufacturers.
Whether you're looking to renovate or redecorate, Houzz has everything you need to improve your home. Get inspired with over seven million high-resolution photos of home interiors and exteriors that you can browse by style, room and location, save and share. Connect with over 800,000 active home improvement professionals, from architects to contractors to designers and more, who can make your dream home a reality; and shop millions of products to complete your projects.