Looking for landscape supplies? At Landscape Construction Centre Inc off Blue Mountain St. in Coquitlam, we sell paving stones, natural stones, rundle rock, patio slabs and more. We also have bulk materials and landscape accessories such as joint sand and cleaners and sealers. Landscape Centre works together with several different suppliers to offer the best Retaining Wall System solution. We carry everything you need for your wall system, including borders and edging, Garden walls and structural walls as well as any accessory that goes with them. Also a lot more from water features and fountains to patio furniture and BBQ's.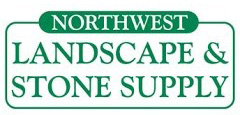 They have been supplying natural stone and hard goods to the landscape and masonry industry for more than 35 years… Our signature products include both natural and custom-cut, hand-selected and honed basalt, which we quarry from the Squamish-Whistler corridor. The basalt you see in our South Burnaby yard, and our Squamish Saw Shop and Boulder Patch, has become the hallmark of British Columbia's "West Coast Style". To provide you with the most complete selection possible, we also import remarkable stone, cobbles, natural stone pavers, pottery, and statuary, which we hand-select from oversea and North American sources.
Meadows Landscape Supply Ltd. has been serving the Lower Mainland market since 1993. We specialize in supply and delivery of Bulk Organic Topsoil, Bark Mulch and Aggregate Materials. In addition we also supply full line of Paving Stones, Retaining Walls, Concrete Slabs, to our retail and contractor based clientele. Our friendly and professional staff is here to answer any questions you may have about our company or our services.
We love the options that planters provide. Transforming outdoor and indoor spaces through the versatility and beauty of planters is our passion. Bringing life and vibrancy to concrete jungles, making tranquil breathing spaces, growing edibles and flowers, or creating stunning entertaining spaces is what it's all about. Seeing a serious shortage of lightweight, contemporary styled planters, we set out on a mission to develop a line of high quality, stylish planters that are winter proof. Forging relationships with integrity driven individuals and manufacturers, we are in constant contact with our manufacturers.
Originally a supplier of only soil products to a select consumer base, Southwest Garden Supplies has expanded to selling a variety of garden materials to both the wholesale and retail markets. Our team is dedicated to providing optimal service with high quality products. We strive to serve and engage with a wide variety of members of the community.
Our services include excavation, site prep, stone slinger, perimeter drainage installation and repair, demolition, landscaping materials, and portable construction waste bins. Headwater Management can supply all the landscaping materials and trucking services you'll need from clearing sites to removing waste.
Green Theory redefines the boundaries of landscape design. We manufacture and distribute metal and fiberglass planters, and accessories that transform spaces into experiences. Our goal is to use innovative design to meet the unique needs or your commercial or residential project.
GardenWorks is a collection of unique,  BC owned community garden centres offering a wide selection of beautiful plants, garden supplies, pottery & home décor as well as expert advice. We are driven to create an inspired experience for our guests.  At GardenWorks we connect guests to nature, to growing beauty and harmony in gardens, homes and communities. Connecting people to our natural world, we inspire our guests to create greener, healthier and more vibrant communities.
A&B Tool Rentals is a Canadian tool and equipment rental company. We offer a wide range of tool rentals and equipment rentals for construction, landscaping, renovations, plumbing & drainage contractors. Our customer base ranges from large construction companies to smaller contractors and service businesses.
Founded in 1997, United Rentals is the largest equipment rental company in the world, with a store network nearly three times the size of any other provider and locations in 49 states and ten Canadian provinces.
We rent and sell a full complement of contractor grade tools and equipment combined with a vast range of accessories. We have everything you need including the know-how to help you get the job done right.
A diverse company with contractor supply, hardware, home décor, outdoor living and BBQ divisions. Our focus remains the same, providing extraordinary customer service to communities that support us while improving the spaces they live in.
Since 1964 Dick's Lumber has been providing Lumber and Building Materials to its customers throughout British Columbia, Alberta and the world. We are committed to high quality products and services to support Residential & Commercial Construction, Industrial Applications, Property Management and much more.
The Home Depot Canada operates 182 stores in convenient locations across Canada. Stores average more than 100,000 square feet, with approximately 20,000 square feet of outdoor seasonal space. Stores stock as many as 40,000 home improvement products, tailored to the communities they serve.
Spanning the entire country, RONA's vast network of more than 375 stores includes both corporate stores and independent affiliated dealers. Known for its large in-store and online product selection as well as for its installation services, RONA also provides expert support and advice to its retail and pro customers for their building and renovation projects.
Bella Turf is Canadian owned and operated and strives to innovate industry leading products designed specifically for our local markets. Our team spans Canada wide and we all share a mutual appreciation and respect for nature.
Golden Spruce Nurseries is focused on providing the Landscape Industry with exceptional service and a full range of plant material. We source plants from local BC growers and import showcase material from across North America.
East Richmond Nurseries Inc., is a one-stop wholesale shop, grower of various high quality commercial landscape trees, shrubs, and ground cover. Our nursery is located in the Vancouver area of British Columbia, Canada.
We cater to commercial and residential landscapers, landscape architects, municipalities, and take homeowner referrals from landscape professionals. Our specialty is root pruned trees.  All our stock is available to be shipped or picked up year round.  We carry all sizes from plugs all the way to large specimen B&B trees.
We are a wholesale nursery dedicated to growing exceptional quality trees, shrubs and groundcover for the Pacific Northwest and beyond. With 357 acres located in beautiful Pitt Meadows, British Columbia, Canada we have the ability to produce some of the finest plant material in North America.
Keeping to our roots DreamCast is a team of artisans in Vancouver, British Columbia, Canada that create fine concrete products for indoor and outdoor by hand.
Coming up with solutions for dealing with the day-to-day clutter of our busy lives, drives us to take common household fixtures, and make them extraordinary.
Since 1998, Solus Decor has been all about designing, casting, assembling, and shipping concrete products from Vancouver, BC, Canada.